Attend a HealthActions™ Demo
And we'll give you a FREE YETI® Travel Tumbler!
Fill out the form here to book a one-on-one demonstration of the HealthActions™ digital marketing platform.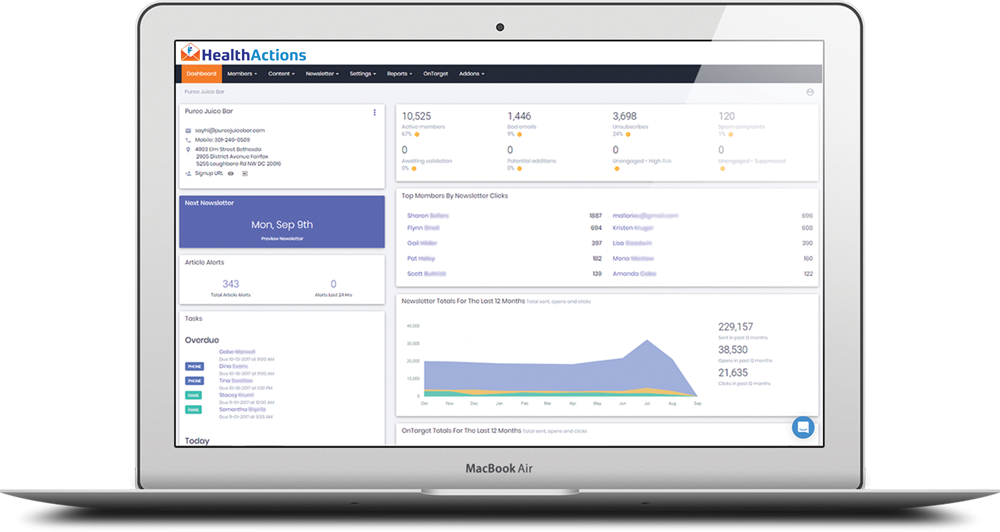 Powerful, modern, easy to use digital marketing tools for the health and wellness industries.
We'll show you how you can expand your reach and grow your community with automated email newsletters that include built-in content on health and wellness topics. HealthActions™ gives you the tools you need to easily boost your marketing efforts and connect with interested readers so you can grow your business.
Check out the sample here to get an idea of what your email newsletter could look like.