Need easier digital marketing?
 

Here's the simple email marketing solution for the 

health and wellness industry

.
Expand your reach and grow your community with automated email newsletters that include built-in content on health and wellness topics. We give you the tools you need to easily boost your marketing efforts and connect with interested readers so you can grow your business.
HealthActions™ Email Newsletters & Email Marketing
HealthActions is a powerful, modern, easy to use digital marketing tool for the health and wellness industry with built-in interactive content. This robust email newsletter platform is designed to help nutritionists, yoga studios and instructors, fitness centers, physicians, and other health oriented companies connect with customers and build their businesses.
Find out how we can help your business grow with innovative email marketing tools.
Helping Your Business Reach Your Online Marketing Goals
Centralize Your Contact Database
Drive Traffic To Your Website
Reach People Who Aren't Visiting
Improve Customer Communications
Promote Sales And Other Promotions
Link To Social Media pages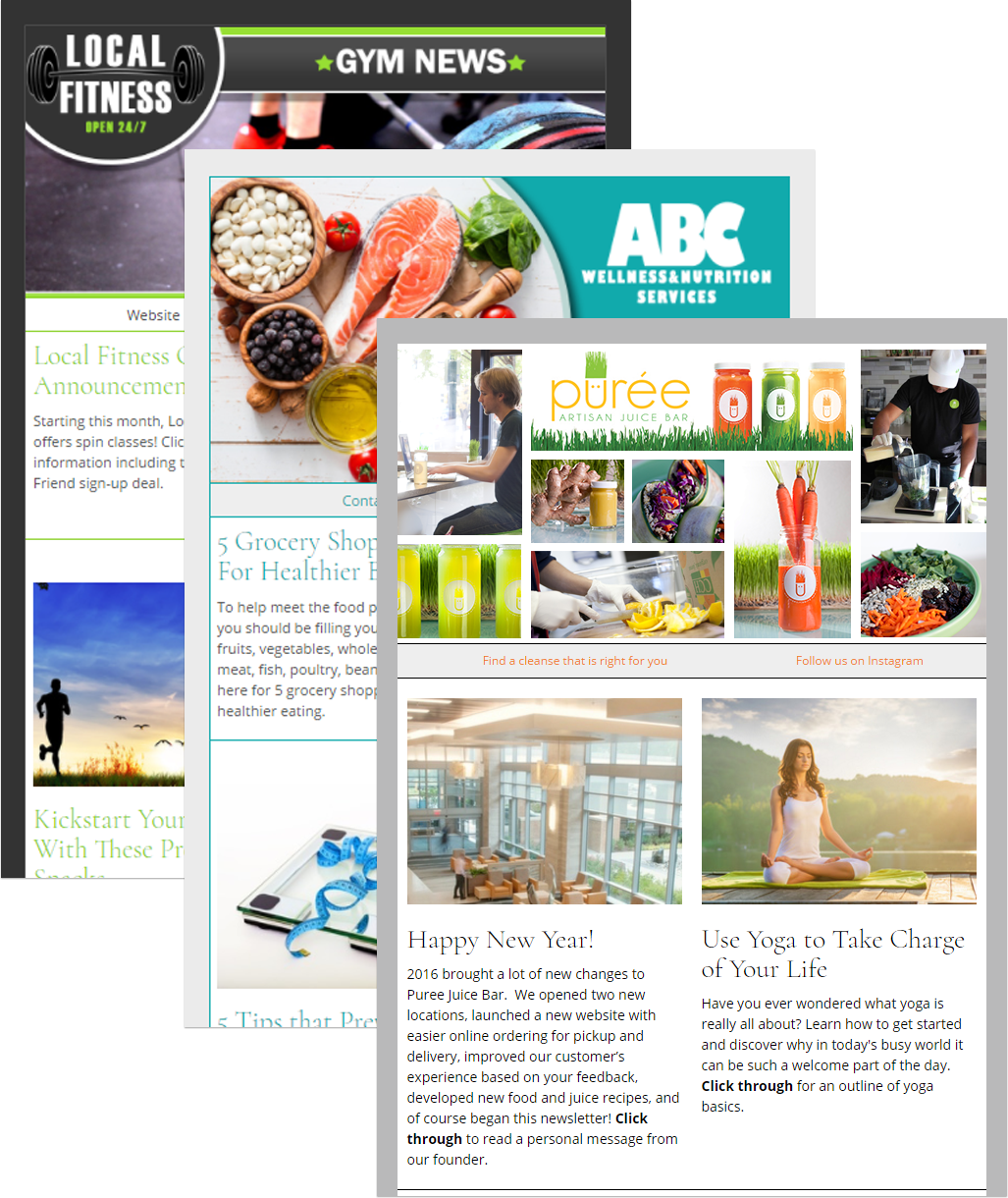 Branded Email Newsletters
We at HealthActions give you the tools you need to create a newsletter that is all your own. Get a look at real examples of HealthActions clients  using email newsletters to expand their reach through digital marketing.
Professionally Written Content
We know that you'd rather be helping your customers than writing articles and sending marketing emails. Still, you need to keep your business present in the minds of your customers and provide updates on new services or products on a regular basis.
We can help you accomplish this.
We provide you with relevant, ready-to-go content and a simple, modern platform to help you launch communications to your customers and prospects on a regular basis.
We ensure that brand new professionally written Standard Content articles launch with every edition of your email newsletter.
We also give you a stocked Content Library with additional articles designed to generate leads and reach your target markets.
Our Content Library houses hundreds of templates used to create custom articles or OnTarget email blasts.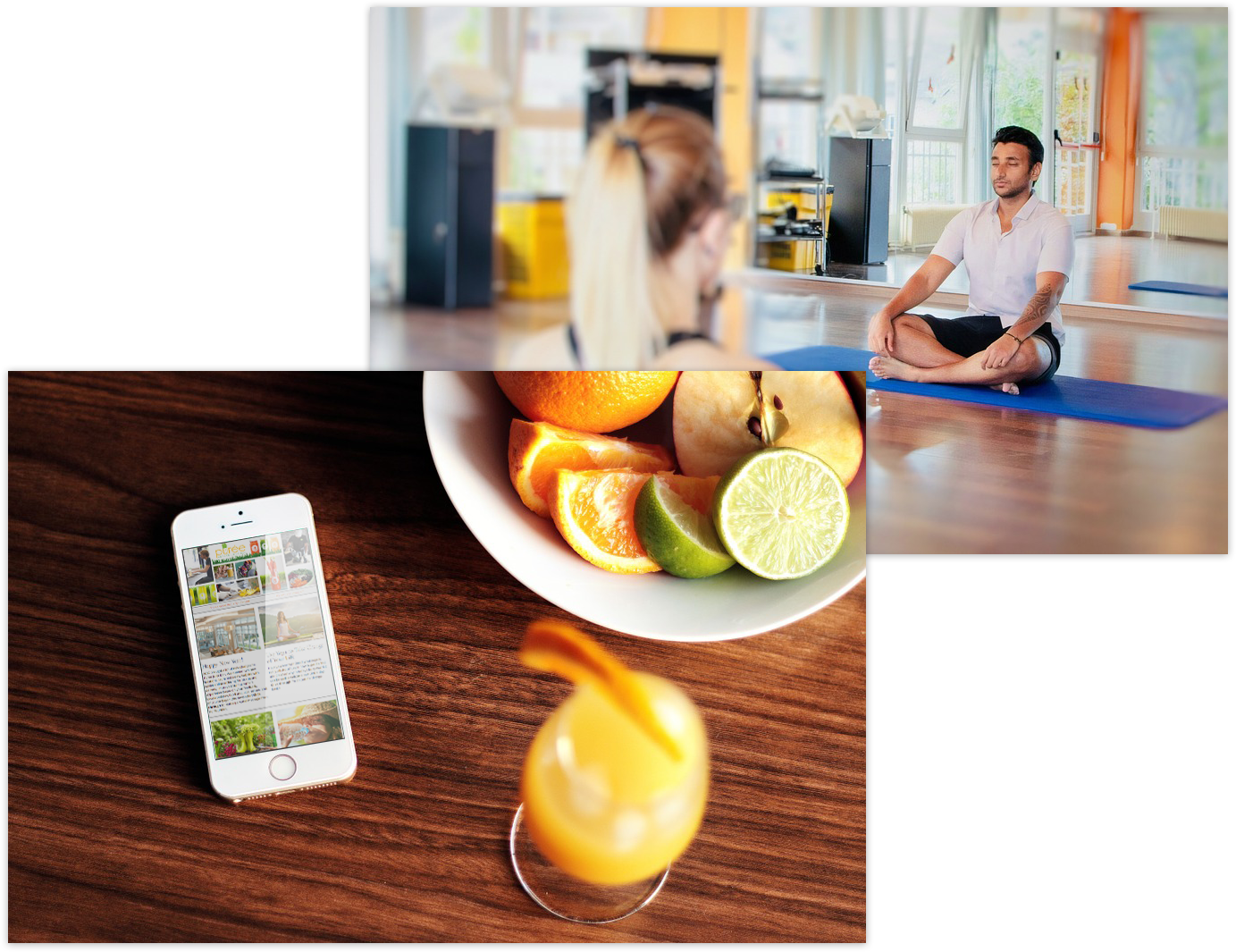 Built In Features

Our goal is to do the heavy lifting for you so you can focus on your clients. We help you get your first contact list uploaded, write articles for your newsletter, provide you with images and graphics, automatically launch your newsletter on a regular basis to an unlimited number of contacts, help you generate leads, measure and track your results, and much more.
Key Features Of The HealthActions Marketing & Communications Platform
Easily Include Your Own Custom Content
We know you have messages from your management, event notifications, promotional messages and community information to share. Easy content building tools and templates within the HealthActions platform help you quickly create attractive articles that can be shared with your readers. Plus, our Customer Support Team is available to help anytime you need assistance.
Automated Content To Engage Your Readers
You won't have to write all the articles for your email newsletter because we're doing part of the work for you. Our digital marketing system is stocked with a library of captivating, informative articles on general life tips, home maintenance ideas, and health and wellness insights. We give you the freedom to add or delete any of our professionally written content any time you choose. We also maintain a commitment to regularly produce fresh new articles for your readers every two weeks.
Track Readership With Trigger Articles
Our Lead Trigger Article feature allows you to set alert notifications on any of your content. This system automatically tracks reader response and delivers a notice any time a reader clicks to access important articles. When an article is read with an event posting or fundraising effort, you will receive an email or text alert. This feature enables you to quickly and easily follow up on the interest generated by your communications.
Centralized Database Housing All Your Contacts
One of the most daunting aspects of email marketing is building a robust database. You might have contacts scattered about in many different sources. Why not pool all your important contacts and centralize them within one cohesive, trackable email marketing system? We'll work with you to gather your existing contact information, and quickly get you started by laying the foundation for your marketing database.
Simple, robust email marketing to help you grow your business
With built-in content, automated email newsletter launches and top-notch customer support, HealthActions delivers the marketing tools you need.