Content Marketing Solutions for the Health & Wellness Industries
We know that you'd rather be helping your clients and patients than writing articles and sending marketing emails. That's why we provide you with relevant, ready-to-go health and wellness marketing content and a simple, modern platform to help you launch automated communications.
> CLICK HERE to get a look at our most popular article this week!
Standard Content
We ensure that brand new professionally written Standard Content articles launch with every edition of your email newsletter.
Content Library
We also give you a stocked Content Library with additional articles designed to generate leads and reach your target markets.
Template Options
Our Content Library also houses hundreds of templates that can be used to create custom newsletter articles or OnTarget email blasts.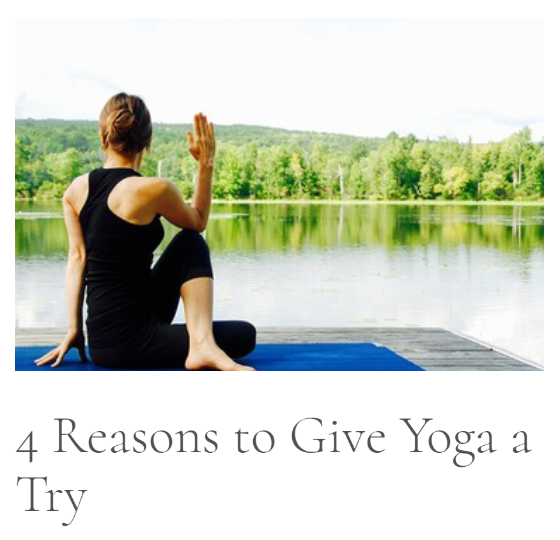 Every two weeks, we provide informative articles for our clients' Health & Wellness email newsletter campaigns. This launch cycle the article titled "4 Reasons to Give Yoga a Try" was a clear winner with the highest click-through activity. To get an idea of the type of content we provide, scroll down to look through our content categories. You can also read the article itself by clicking the button below.
Standard Content
Standard Articles launch automatically with each edition of your newsletter. Our Standard Content is written on a variety of topics that will be of interest to your customers, prospects, and referral sources.
Plus, we give you the option to exclude any Standard Article at will with one simple click.
Check out examples of our professionally written articles below to get an idea of the type of content you could be sharing in your email newsletters.
Many people are unaware that chemicals and harmful additives exist in many common products. Our articles offer a wide range of helpful information, including how to make healthier choices when it comes to beauty products.

What constitutes a "healthy lifestyle" is often subject to debate. Our articles can offer your readers the information they need to make educated choices when it comes to their own health.

Stress management is a subject that many people struggle with on a daily basis. We provide articles with helpful tips to give your readers useful tips to help with managing stress.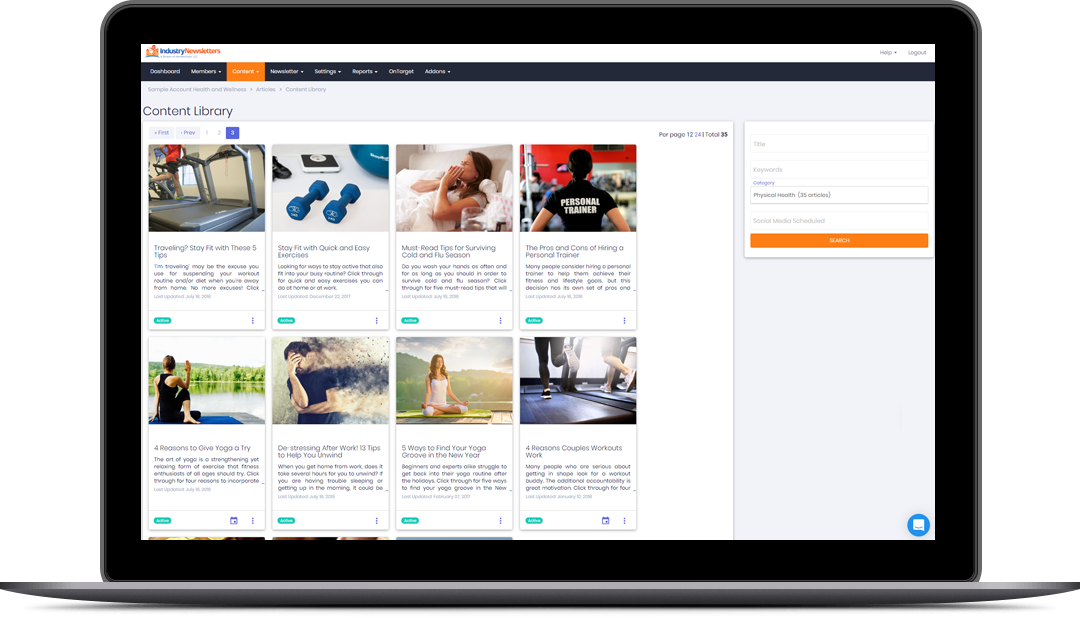 Content Library
Our Content Library is your writer's block solution. Access our Content Library and choose from a variety of categories to augment your email newsletter communications, including healthy eating tips, physical health, psychological health, and other topics related to health and wellness.
Shopping for the best ingredients can be a hassle. Give your readers the information they need to be smart consumers when it comes to picking the best ingredients for a healthy lifestyle.

A contaminant-free environment is vital to a healthy lifestyle. With our articles, you can offer your readers the information they need to limit their exposure to pollution, pesticides, non-organic chemicals and other contanimants they may come in contact with in their daily lives.

OnTarget Email Blast Tool & Built-In Templates
The HealthActions OnTarget email blast feature allows you to send time-sensitive announcements, product features, news or updates. We'll also automatically track links in the body of your OnTarget email in your reporting dashboard so you can follow the results of your launches. We know some announcements just can't wait for your bi-weekly newsletter launches. That's why we created our OnTarget email blast tool to help you reach your entire database anytime you need. OnTarget messages are also pre-formatted to automatically include your newsletter's graphics, website links, social media links and contact information, making it a breeze to build a new message.
OnTarget Template Options
Hundreds of email blast templates in over a dozen different categories are available for use in your marketing communications. Here are several examples, including a special offer template, an event template, and holiday templates.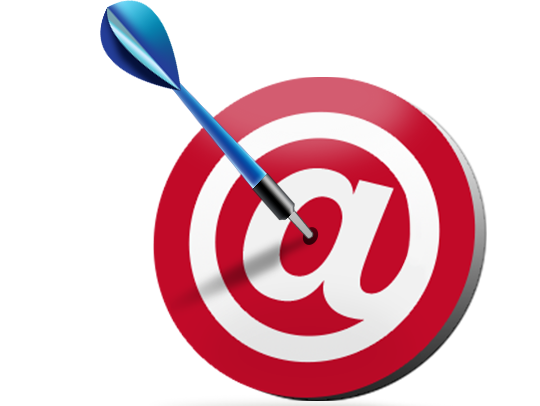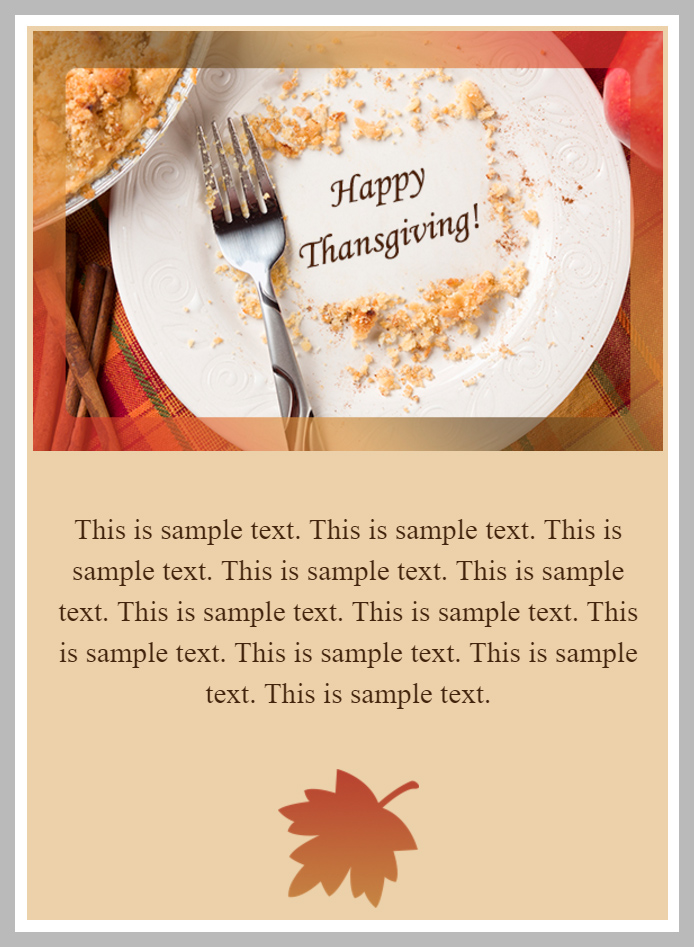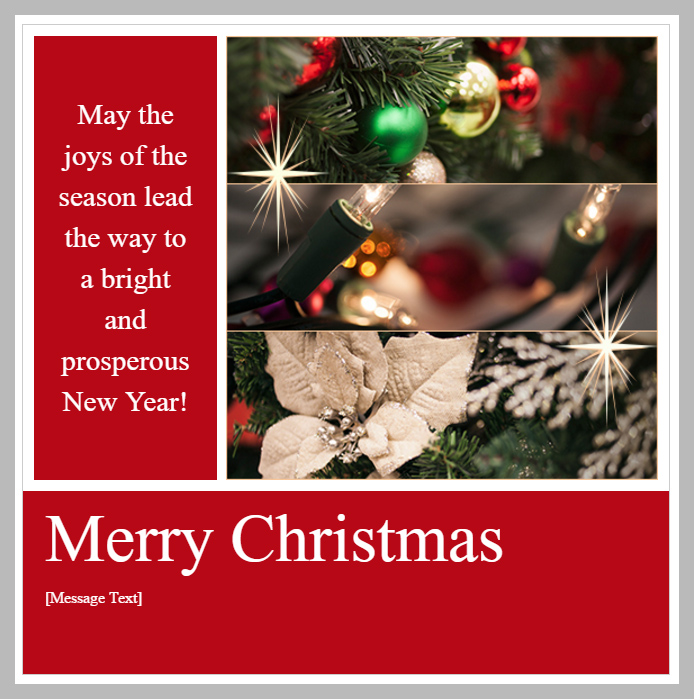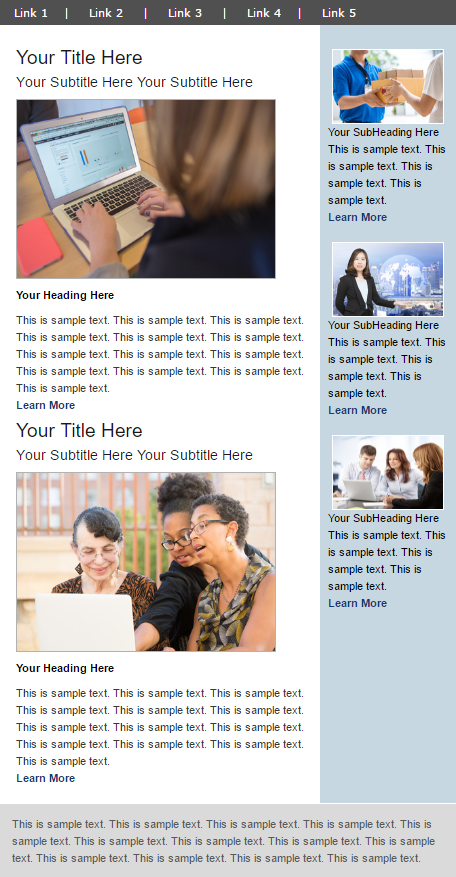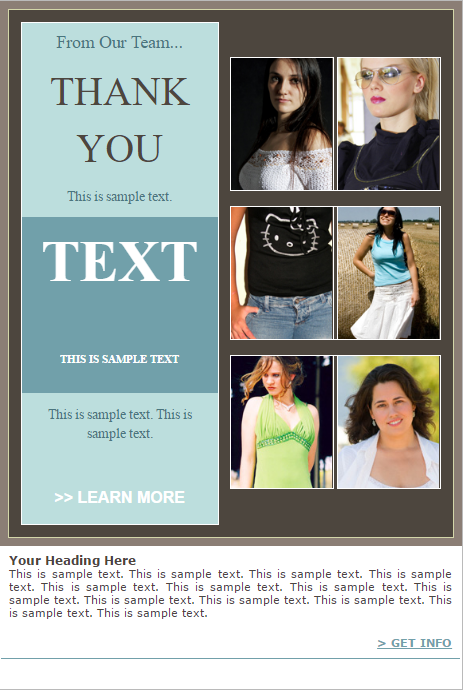 Simple, robust email marketing to help you grow your business
With built-in content, automated email newsletter launches and top-notch customer support, HealthActions delivers the marketing tools you need.